Coronavirus Resources for Children
Questions about the coronavirus? Check these out (with a parent).
---
Axel Scheffler, the beloved illustrator of "The Gruffalo" and "Room on the Broom," has "illustrated a digital book for primary school age children, free for anyone to read on screen or print out, about the coronavirus and the measures taken to control it. Published by Nosy Crow, and written by staff within the company, the book has had expert input: Professor Graham Medley of the London School of Hygiene & Tropical Medicine acted as a consultant, and the company also had advice from two head teachers and a child psychologist." (~NosyCrow Website)
Read the book online: "Coronavirus-A Book for Children"
Download the PDF: "Coronavirus - A Book for Children" PDF
---
"All over the world, children's lives have been completely upended -- the majority of them living in countries with some form of restricted movement or lockdown," said Henrietta Fore, executive director of UNICEF. "This wonderful book helps children understand and navigate this new landscape and learn how they can take small actions to become the heroes in their own stories." (~IASC Website)
Access the book online: "My Hero is You".
Download the PDF: "My Hero is You" PDF
---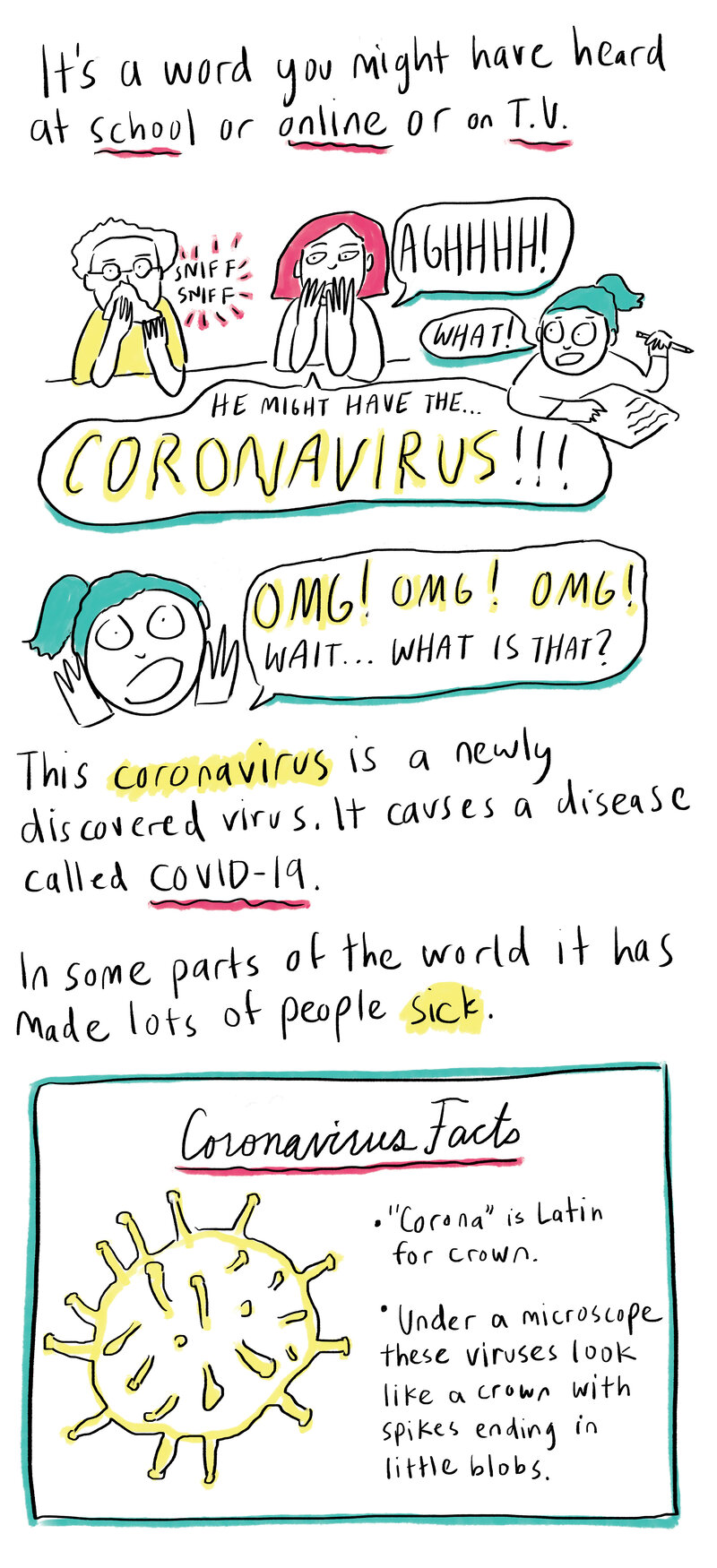 "Kids, this comic is for you. It's based on a radio story that NPR education reporter Cory Turner did. He asked some experts what kids might want to know about the new coronavirus discovered in China. To make this comic, we've used his interviews with Tara Powell at the University of Illinois School of Social Work, Joy Osofsky at the LSU Health Sciences Center in New Orleans and Krystal Lewis at the National Institute of Mental Health." (~NPR Website)
Access the comic online (including folding instructions for printable zine and translations): Coronavirus Comic.
Download the PDF for mini-book: Coronavirus Comic